Hisense 231Litres 2-Door Bottom Freezer Refrigerator | RB231D4S
BOTTOM FREEZERRoller bearing freezer drawer provides extra-smooth opening and closing. Convenient configuration puts refrigerated items up where you can see them for faster access, in addition to providing full-width refrigerator and freezer compartments to accommodate larger items.
LED LIGHTINGLED lights placed on both sides or at top ensures an optimal illumination for every corner of the fridge. It is durable, and more cheaper to run compared with that of the traditional bulb.
A refrigerators which has a stylish exterior and spacious interior with multiple compartments to store products.  The refrigerator which is equipped with more efficient cooling systems that keep your food fresher for
Defrost 
A Double Door Fridge, Top Mount Freezer 231L is Fast freeze function
The refrigerator has a fast freeze function that enables fast freezing at ones choice thus this enables no fear.
Adjustable Shelves: 
The spacious refrigerator provides various shelves that can easily be adjusted according to ones likes of storage thus
the shelves are movable to ones wish.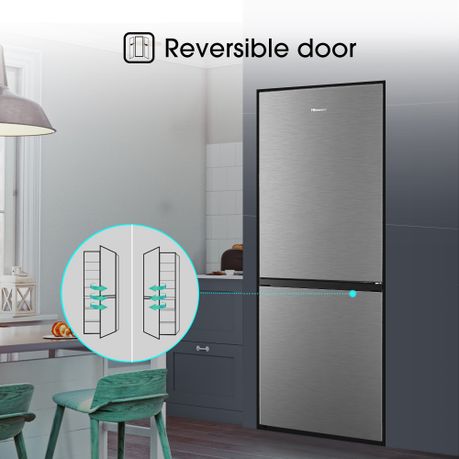 Double Door Refrigerator 231-litre gross capacity bottom mount freezer Smart electronic control Interior LED light for fridge compartment Input Voltage: 220-240V Multi-air flow system Humidity Control Silver in Colour The post Hisense Double Door Fridge, Top Mount Freezer 231L.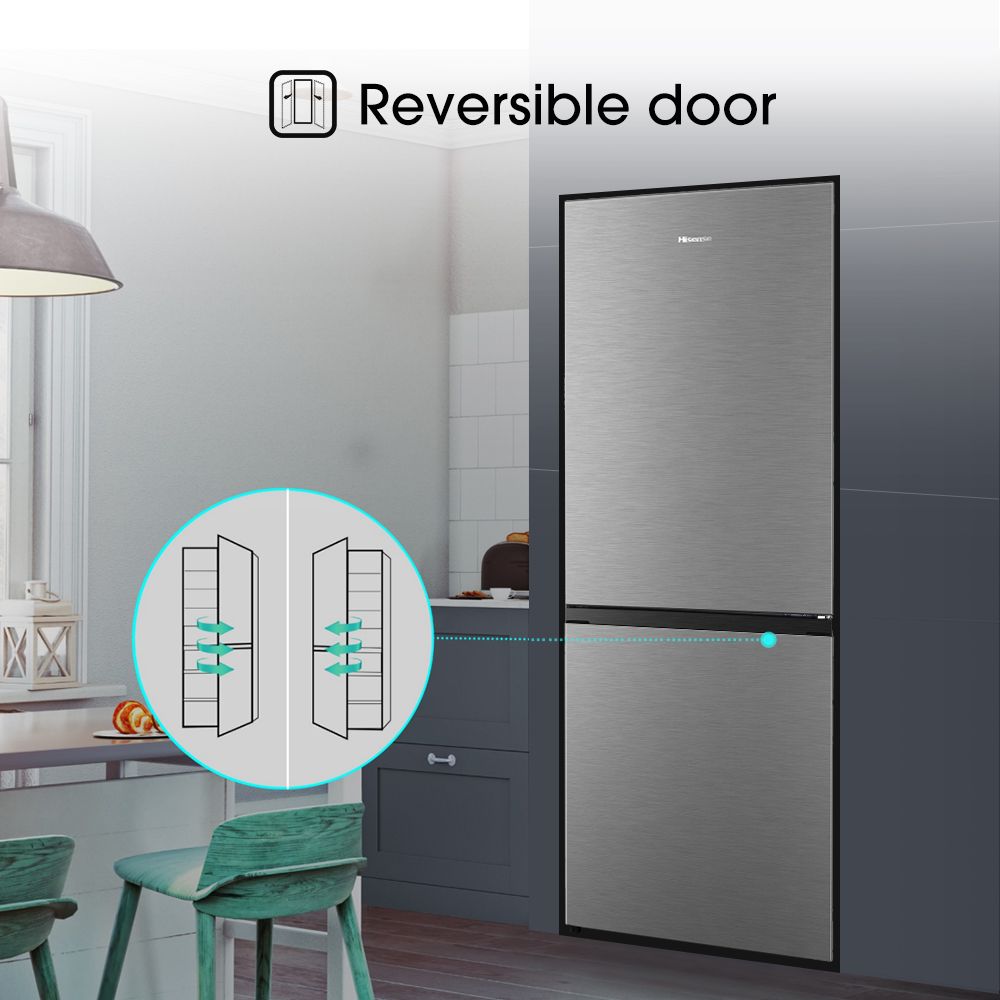 Features:
Brand: Hisense
Precise temperature control
Interior led light for fridge compartment
Big vegetable crisper with humidity control design
Adjustable spill-proof shelf
Vegetable Bin: Yes
Bottle Bin: Yes
Color: Silver
Refrigerator Capacity: 231 liter.