Multi air flow system
A refrigerators which has a stylish exterior and spacious interior with multiple compartments to store products.  The refrigerator which is equipped with more efficient cooling systems that keep your food fresher for longer.
Water dispenser device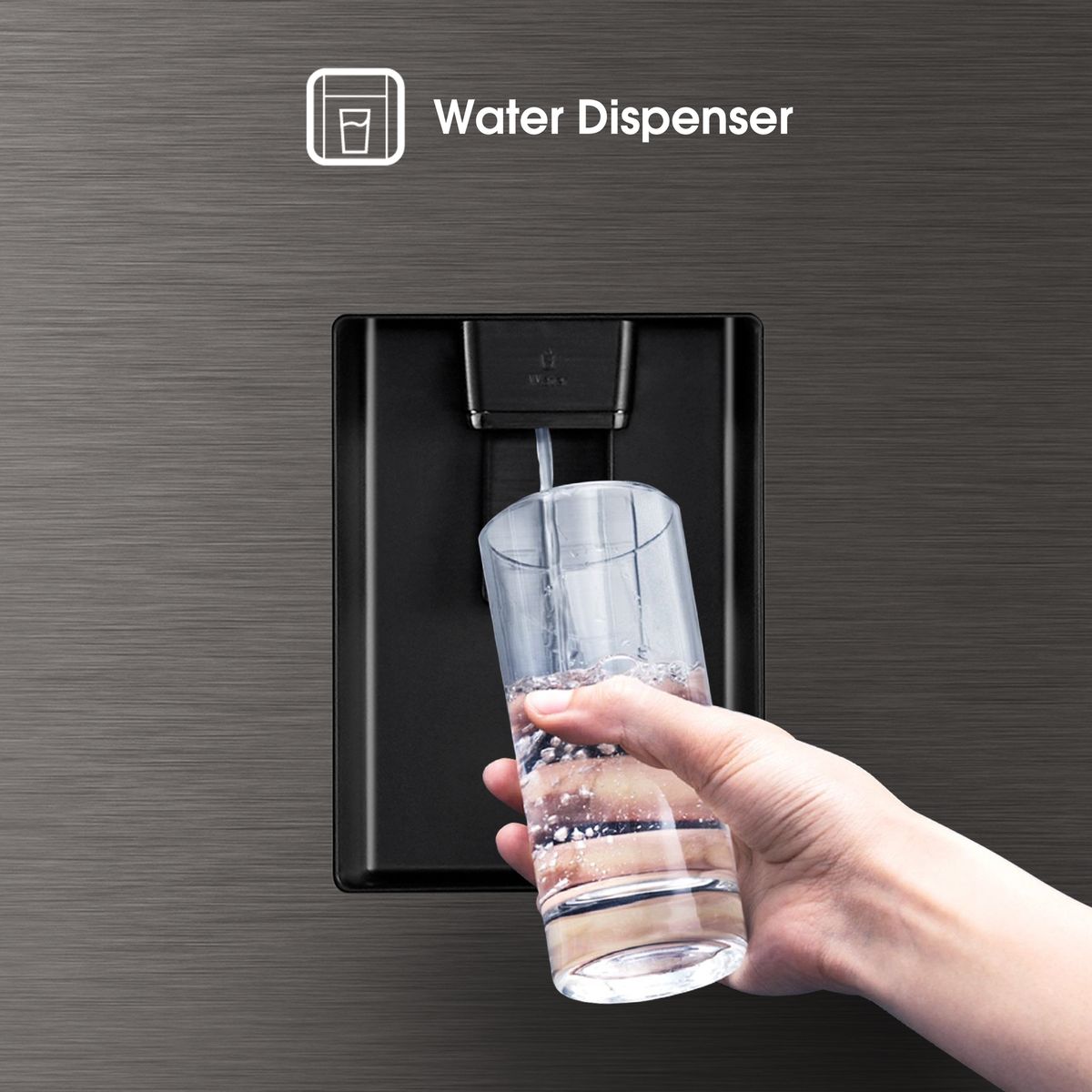 This is the paddle-shaped plastic piece in the front of the refrigerator. this is depressed, it activated by a small switch in the door of refrigerator that operates a valve in the back of the appliance. A little pressure leads to release of water for drinking perhaps.
The refrigerator has a fast freeze function that enables fast freezing at ones choice thus this enables no fear. 
The spacious refrigerator provides various shelves that can easily be adjusted according to ones like f of storage thus the shelves are movable to ones wish. 
    Double Door Refrigerator 310L/ 222L-litre gross capacity bottom mount freezer Smart electronic control Interior LED light for fridge compartment Input Voltage: 220-240V Multi-air flow system Humidity Control Silver in Colour The post Hisense Double Door Fridge, bottom Mount Freezer 310L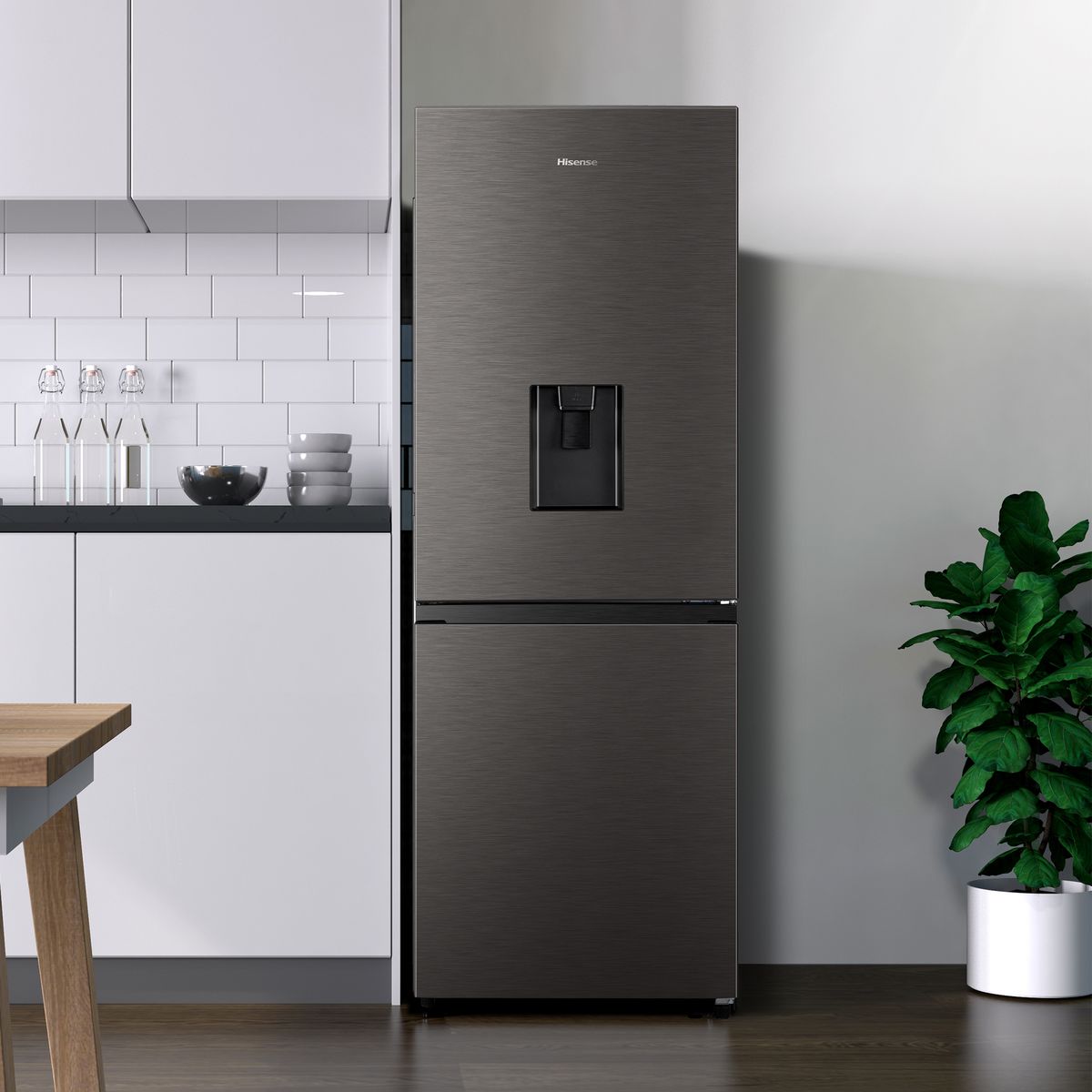 Features:
Brand: Hisense
Precise temperature control
Interior led light for fridge compartment
Big vegetable crisper with humidity control design
Adjustable spill-proof shelf
Vegetable Bin: Yes
Bottle Bin: Yes
Color: Silver /Inox
Material: Steel
Refrigerator Capacity: 222 liter
Input Voltage: 220-240V/50Hz.